Our Process
With you from blueprint to move in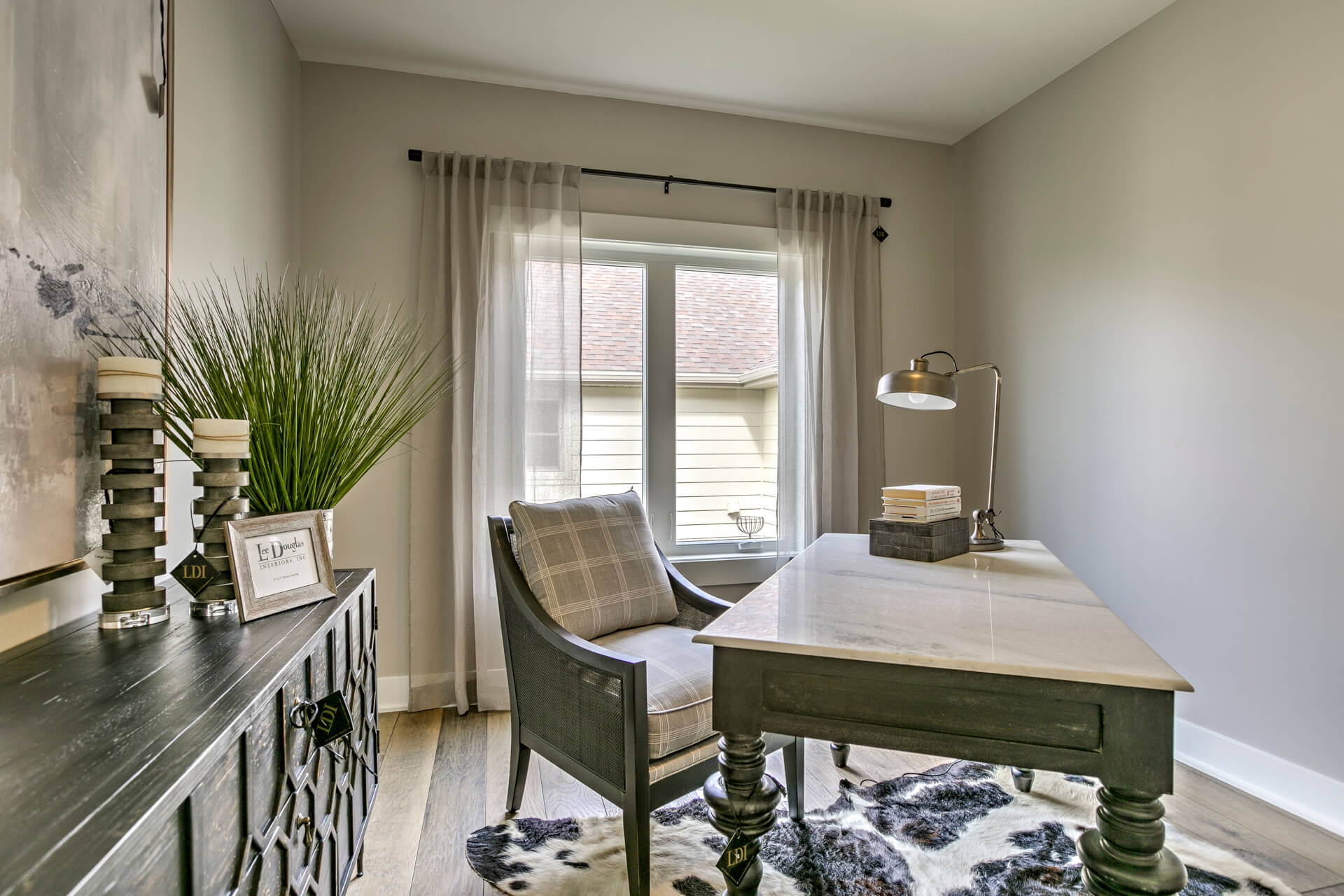 01
INITIAL MEETING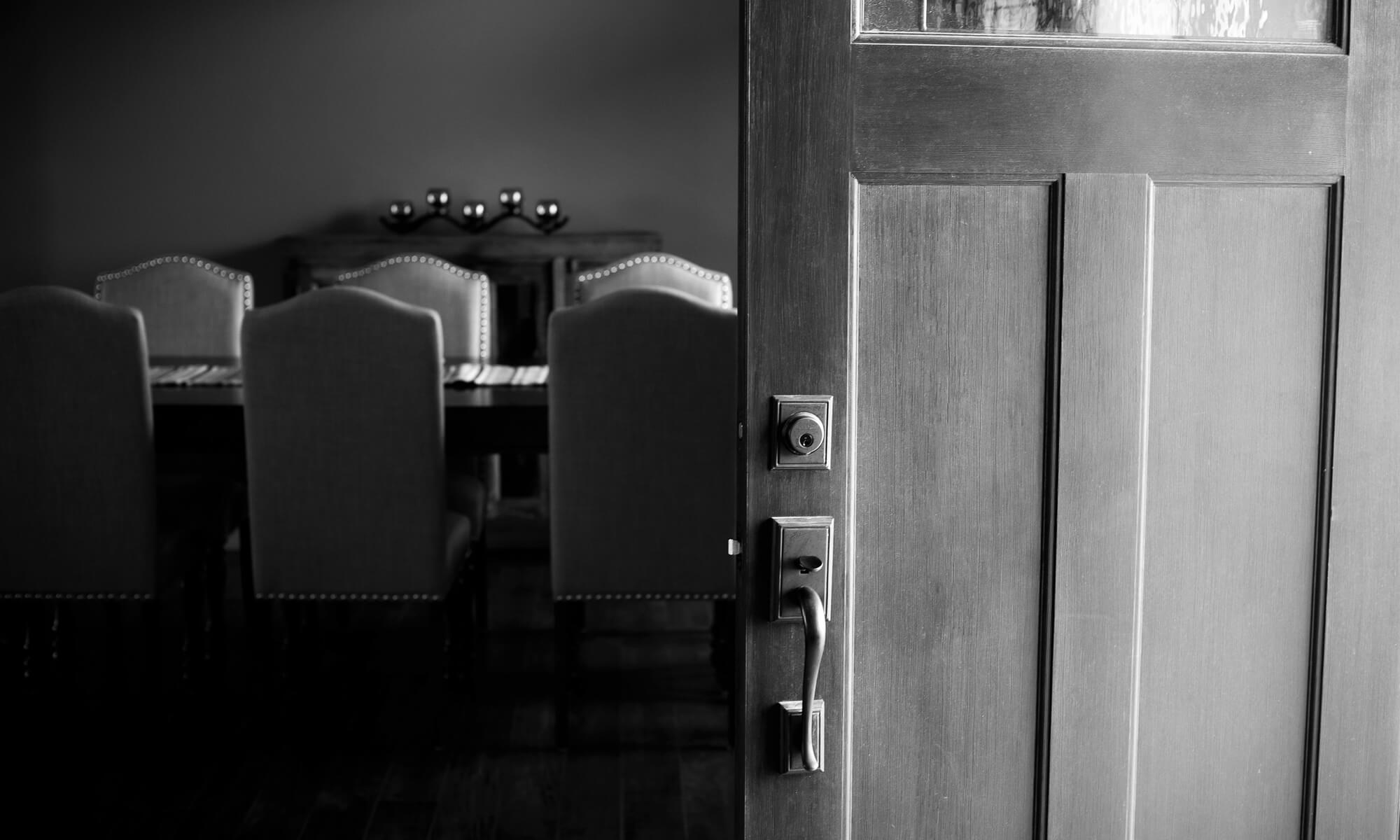 02
LENDING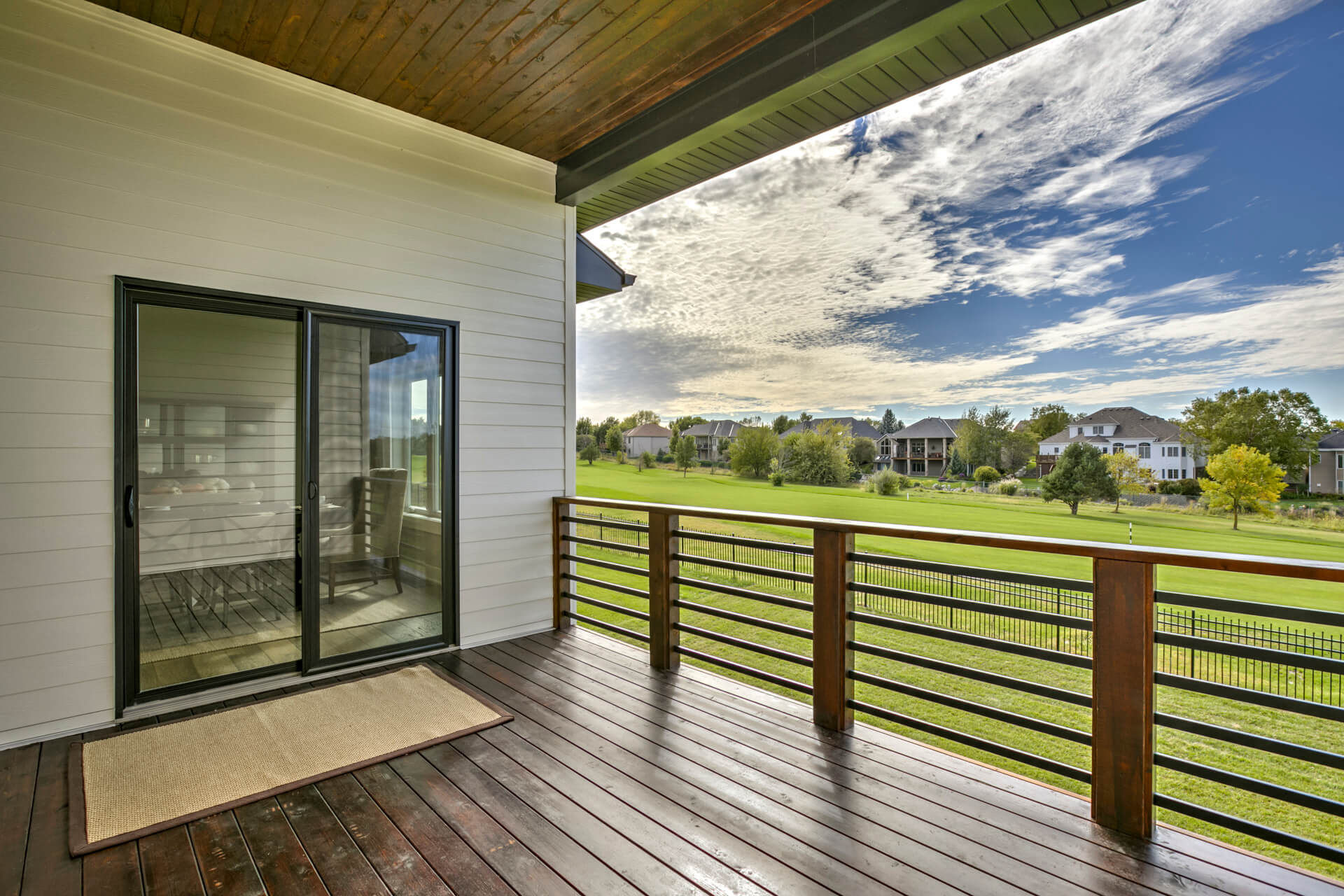 03
LOCATION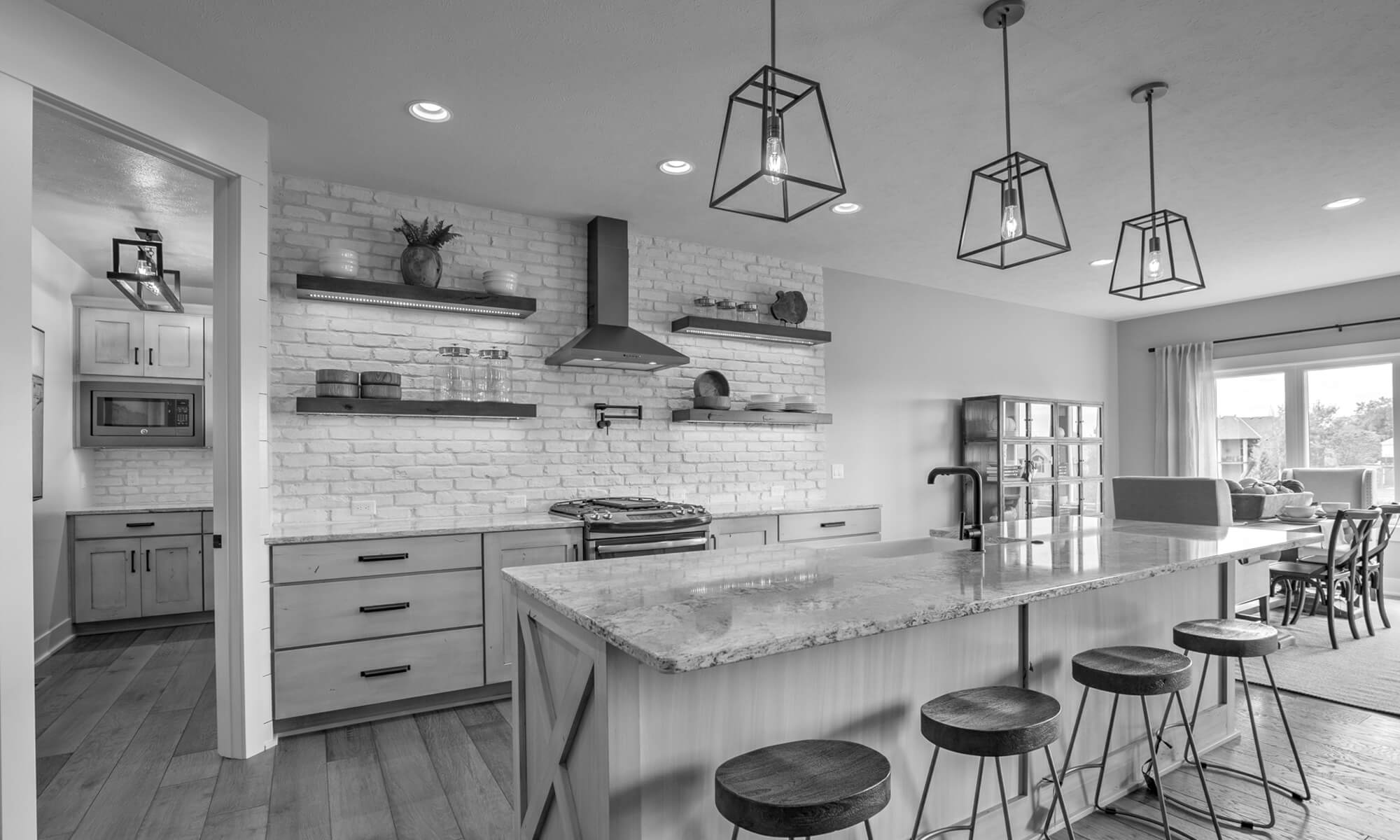 04
PURCHASE AGREEMENT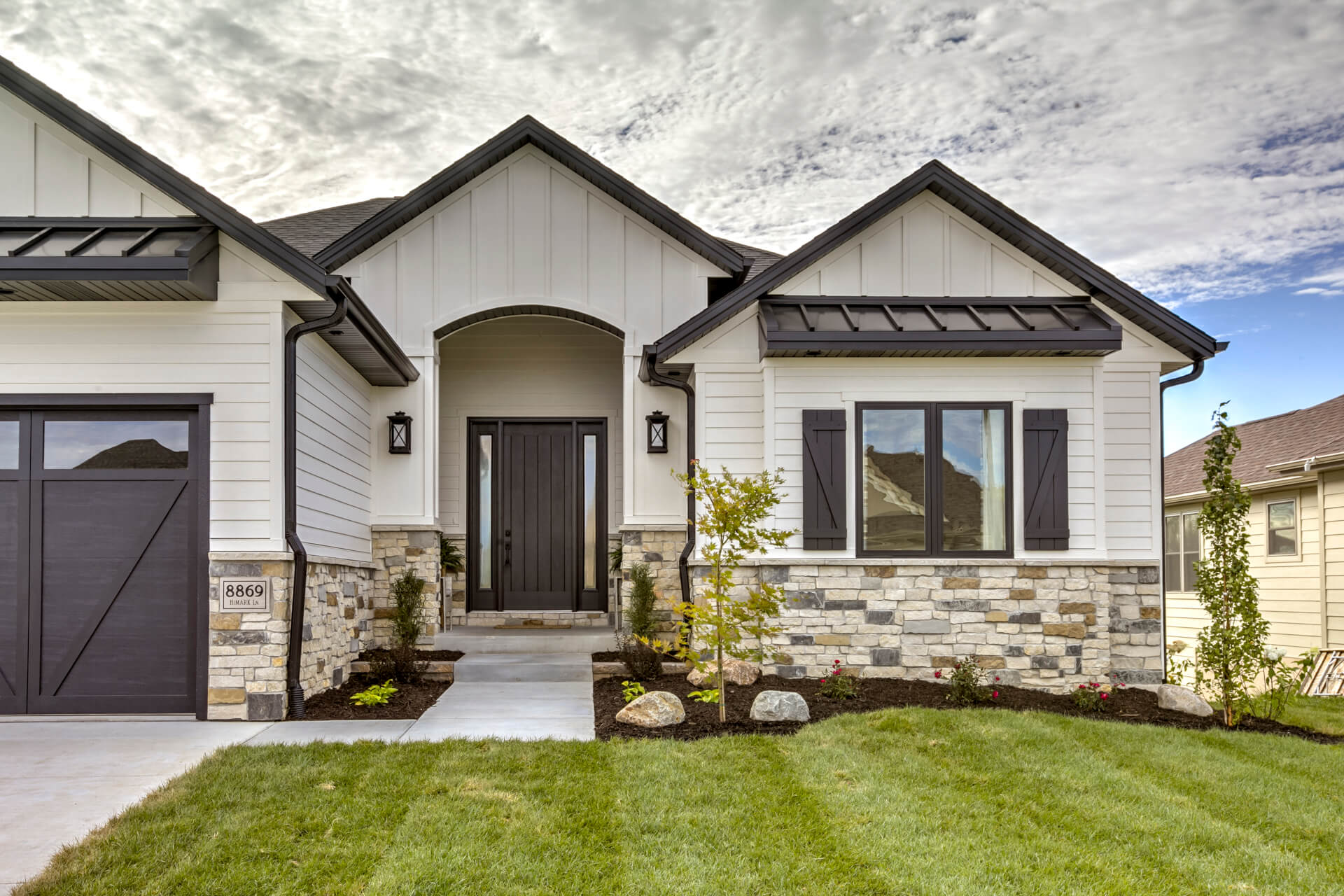 05
Construction
06
FINAL WALKTHROUGH
Initial Meeting
From beginning to end, our home building process places the focus on you. At our initial meeting, you'll tell us what you're dreaming of and what you need in order to be happy in your home. If you have your own blueprints or ideas already in mind, we're more than happy to go over them with you, giving suggestions and discussing ideas that will help your plans come together in real life.
We also make it a priority to discuss a budget that works for you and then stick to that budget throughout the process, in order to eliminate any financial surprises.
Together with you and our architect, we'll narrow down your options until we've settled on a satisfying blueprint and budget.
Lending
Money matters can get confusing, which is why we want to make the process as stress-free as possible. We will work closely with you and our preferred bank, discussing lending and bundling options to ensure that you're financially prepared to move to the next step.
For some this step may be a quick one, as we also happily work with homeowners who have their lending set up and ready to go
Whether you have established your financing or not, we're committed to your homebuilding success, and are ready to help you get started.
Location
If you don't have an already purchased lot, we can help you find the perfect location for your new home. As an established Lincoln builder and licensed contractor in Omaha, Brian has the experience and inside-knowledge that will help you find your hidden gem.
Purchase Agreement
Once we've created the house plan of your dreams, agreed on a budget, and settled on the ideal location and lot, we'll solidify the plans with a purchase agreement. As with each step of our process, we'll guide you through the agreement with transparency and integrity.
Staying within your overall budget is paramount. This is why we provide continuous monitoring of your budget through change orders, which allow us to show any credits and add-ons that occur throughout the process.
Construction
Before we begin building your home, you'll be given a construction timeline. You can expect progress updates and a possible meeting or two, but your role in this process will be to relax and trust our experience and expertise as we work through the construction phase.
Final Walkthrough
Once your home is completed, we will walk through the house with you to ensure that you're satisfied and happy with the results. We will then fix any concerns you have and move to the closing portion of the process, so that we can hand you the keys to your custom-designed home as quickly as possible.
ARE YOU READY TO BUILD? LET'S GET STARTED